Happy customers are the lifeblood of your business. They're the ones who buy your products, the ones who shout about your brand and the ones who, ultimately, keep your business growing.
But what about the unhappy customers?
Well, while the happy customers certainly give you something to sing and dance about, it's the unhappy customers who are the most important to your business – and today, we're showing you why.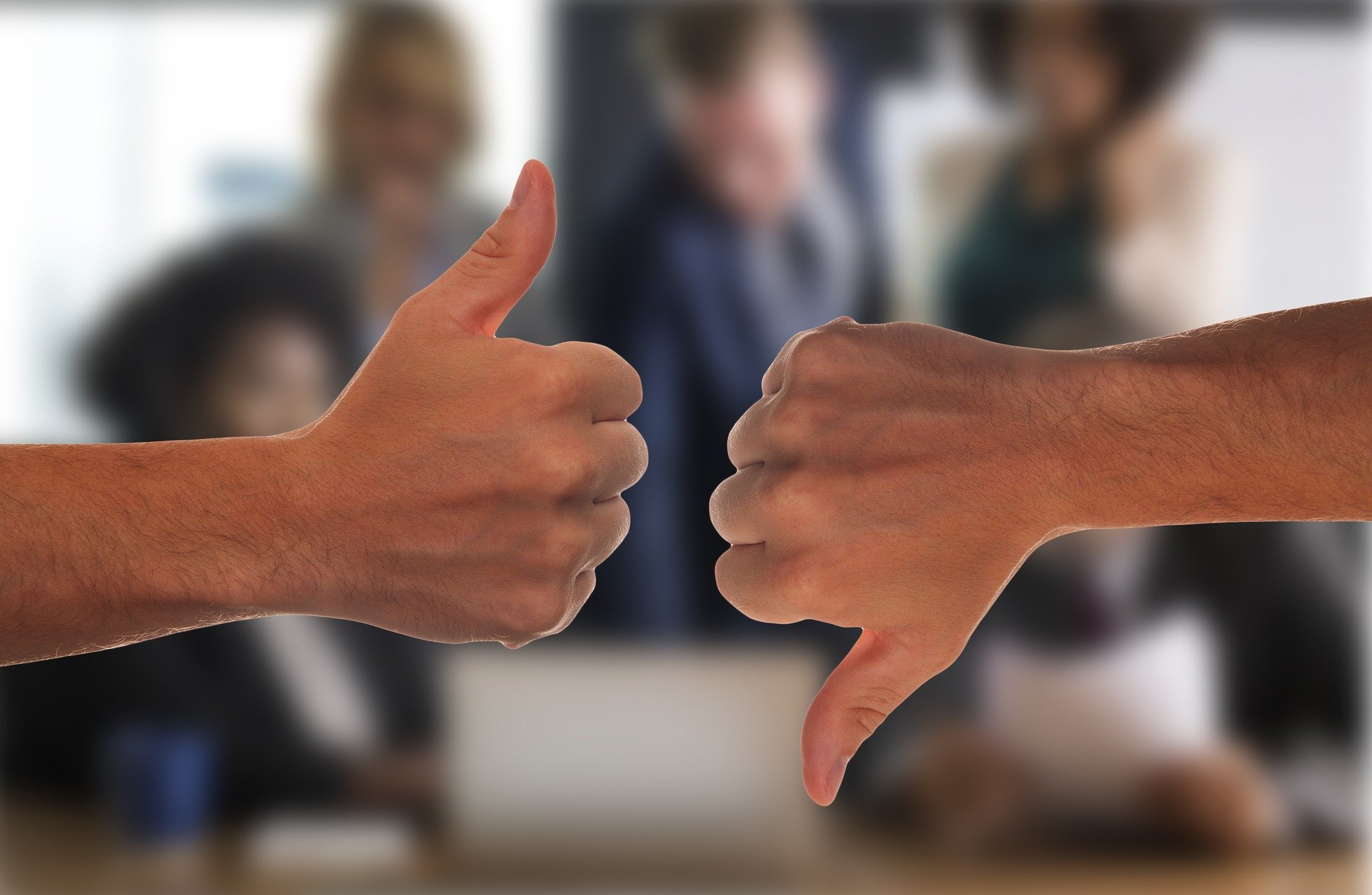 They provide honest feedback
We all know the score. Unhappy customers are, well, unhappy – and more often than not, this means they want their voice to be heard.
Whether they're leaving reviews, filing complaints or giving negative customer feedback via polls, unhappy customers understandably want you to know about it.
Don't duck and cover – instead, listen and learn from what these customers have to say. Why? Because it's likely they're giving the most honest feedback.
Next time you analyse the data from your customer feedback, hone in on the negatives rather than the positives. Sure, it's always nice to see and hear all the wonderful things your customers say about you, but it's the negative feedback that's often the most honest, specific and (hopefully) constructive.
They help you find solutions
Honest feedback is great feedback. Why? Because it helps you find solutions – often to problems you didn't even know you had!
Look to leverage negative feedback to better understand the types of problems your customers are facing and, more importantly, what you can do about it.
Essentially, to take on board negative customer feedback is to remove yourself from the internal perspective of your brand and adopt the customer perspective. This helps you provide your customers with a more targeted and optimised experience.
They give you first-hand customer service experience
There are plenty of customer service training exercises to help you get your team up to speed on best practices, but nothing beats first-hand experience dealing with a real-life problem.
In this sense, unhappy customers are the golden ticket to a competent and confident customer service team.
This is perhaps the most important customer service tip at your disposal. Putting their training into practice, look to evaluate how your team deals with these (often difficult) customers, taking the opportunity as a learning experience that can strengthen your customer service moving forward.
They help you improve customer retention
If your customer service team is firing on all cylinders, unhappy customers who want you to know about it are far more valuable than the unhappy customers who don't.
Now we know what you're thinking – you'd rather not have a disgruntled customer tarnish your reputation online with negative reviews or public complaints. Sure, we get that.
But if you deal with these kinds of situations correctly, this can actually be a profitable avenue for your business. Yep, that's right – unhappy customers aren't necessarily lost customers.
The secret? By going the extra mile for unhappy customers, whether by providing them with actionable solutions or compensating them appropriately, you're likely to surprise and, more importantly, impress them.
This doesn't necessarily mean that you'll retain their business, but one thing's for sure: retaining this customer is far more likely than if you did nothing about your customer's negative experience.
The numbers are on your side, too. 32% of customers stop doing business with a brand they love after just one bad experience, while 52% of consumers say they've made an additional purchase from a brand after a positive experience.
So, while going the distance to appease that problematic customer might feel like a drain on resources (and patience), with the right customer service approach, it can actually be a very profitable practice in the long run.
They help you appear transparent online
In today's digital age, online user reviews have become a source of judgment for potential customers. With that in mind, it's understandable that you'd want to show off your good reviews while sweeping the bad ones under the carpet.
We're telling you different, though. Instead, take the time to reply honestly and transparently to this negative feedback.
This may very well help you to improve the experience of the customer in question, as well as reflecting positively on your brand by making you appear more transparent online.
If potential customers can see you responding to reviews both good and bad, they can see that you're actively involved in your customer community, creating a more transparent and authentic digital presence that's likely to drive engagement as a result.
They give you a reality check
If business is booming and your brand keeps on growing, it's easy to get caught up in the excitement of it all.
Unhappy customers are a great way of keeping your head out of the clouds. They remind you that, no matter how great your product or service might be, there's always more to be done.
Of course, customer preferences and expectations are forever changing (and never as quickly as in these unprecedented times), meaning what was working once may not be working now.
With that in mind, unhappy customers ensure your drive to be better is never lost amidst all the positives.
Rest assured that, by following our actionable customer service tips, unhappy customers can be a far more valuable asset to your brand than you may have initially realised.
Trial our holistic customer engagement platform to gain invaluable customer feedback on how your audience really feels and use that knowledge for good.