David Cook – Managing Director
"Having been a financial advisor for the last 30 years, I shocked a lot of people when I entered the world of software"
Some may say David has many hats, spending the last 30 years as a Financial Advisor and over five years as the chairman of a children's charity, as well as being the founder of one of the largest business networks in the North East that has been growing for over 10 years.
There isn't much David doesn't know about getting the most out of a community, and with all his knowledge and experience, the Six Circles platform was born!
One hat David has hung up is his adventurer hat – you may recognise his distinctive 'Geordie' tones from the ITV 4 documentary Marathon des Sables – The World's Toughest Race.
"Now that my ultra distance running days are behind me, you will find me enjoying less strenuous activities on a golf course."
Kevin Potts – Community Engagement Manager
"My focus is to help organisations and communities nationwide to effectively manage, engage and grow their audiences"After serving and operating on tours around the globe in the British Army, Kevin exchanged his cold, wet 'bivi' bag for the comfort of a warm office and found his passion in the software and technology industry.
He has spent years working with a variety of organisations, ranging from small businesses to enterprise brands. Kevin can get to the heart of your community, understanding their needs, behaviours and requirements as well as sharing best practices used across a variety of sectors.
"When I'm not in the office, you will either find me chasing after my two kids or dragging them up a mountain in the Lake District."
Ash Dyche – Community Engagement Specialist 
Ash is a 20-something Burton-born lad living in sunny Sunderland with his fiancée. He has gained experience in a variety of sectors, ranging from charities to corporate organisations, and now he has entered the world that is software! He has always had a 'tech mind' and has a passion for all things tech (he is what you call an Apple snob!).
With Ash's experience in different communities, he can effectively identify your community's needs and share his wealth of knowledge in engagement.
"If I'm not in the office, you'll usually find me with a salted caramel latte in the corner of a Starbucks reading the latest Spider-Man comic."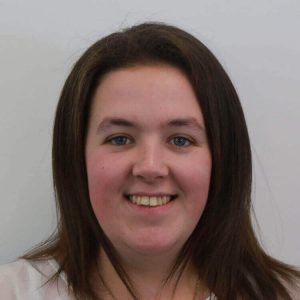 Aimee Palin – Community Engagement Specialist
Aimee graduated from university with a 1st-class honours degree in Sports Coaching. Now, you're probably wondering how a degree in sports coaching leads to working in a tech company – us too!
As well as her experience in the sporting sector, Aimee has worked with a variety of communities, ranging from charities to membership clubs, with the key focus being on driving revenue and community engagement.
Aimee has hands-on experience, understands the importance of getting community engagement right and is always willing to share what she has learnt along the way.
"If I'm not in a field covered in mud, you'll find me competing up and down the country in my clean crisp dressage attire."
Who has already
joined Six Circles