Create a Community
Around Your Business
Visit the demo site
Meaningful and manageable
community engagement for
Business & Networking Clubs
Trade & Professional Bodies
Six Circles creates the perfect online platform to engage with your clients and offers seamless functionality for your business. Communities, business and networking clubs, trade and professional bodies can now depend upon a single platform for all your company needs. Six Circles can connect to your members and even potential clients through a variety of innovative ways. Through platform interaction, IOS and android apps Six Circles can be completely customized to your business, it can even be integrated to your existing website and branded comprehensively. Your site is fully compatible with Google and integrated with the essential social media platforms for ease of content exposure.
Features to create and control
your community with ease
Who is already
using six circles
Established in 2006, The Mussel Club has been hosting a wide variety of events across the North East from annual business exhibitions to free breakfast networking sessions. The organisation has grown from strength to strength and now with thousands of  members the brand now provides comprehensive digital marketing solutions to firms across the region.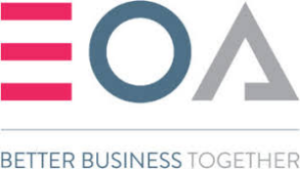 The Employee Ownership Association (EOA) represents organisations which are employee owned or transitioning to employee ownership across the UK. The EOA is a not for profit and politically independent organisation that works in close partnership with its members to champion, promote and provide insight into the business case for employee ownership. Members benefit from unique learning, networking and trading opportunities across the network of diverse companies of all sizes and sectors.